Business owners, how often do you sit down and review your media invoices line by line? Never? How do you know if you are getting everything that you were promised including spot times, CPPs, CPMs, Ad Placement, databases, etc...? How about all Non-Traditional costs, Sponsorships and any other promised value-added elements? If you WERE to do that exercise each month, how much time would you have to spend to double-check?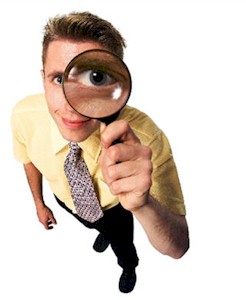 Are you frustrated even trying to read them? At the end of each month we'll conduct a review a review referred to as "posting" your buy. We will make sure that the elements that were committed to during negotiations were actually received/achieved. You would be stunned how many times clients do not receive everything that they were supposed to. This is an important exercise!|

Additionally, at the end of each quarter we'll review the results of the previous campaign. What went well and why? What didn't perform to our expectations and why? Was it the medium purchased, the message crafted, the offer communicated or the frequency of the ads? In the spirit of "Kaizen" we must continue to evaluate results and identify areas in need of continuous improvement. We'll also evaluate how the campaign and overall revenues are pacing towards our quarterly and annual growth goals. These are all very time intensive exercises (and part of our basic services agreement), so spend your time running your business and leave this to the experts!