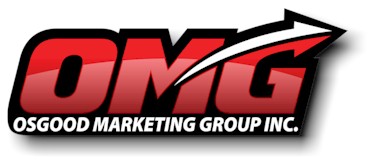 Marketing Consultation Services


The state of Hawaii is comprised mainly of small and medium sized businesses, with many new ones opening daily. Unfortunately, many new businesses don't survive. The same goes for those that don't adapt to change. There are many business owners that open their doors with what we refer to as the "Field of Dreams" mentality, believing "if we build it, they will come." Most don't have a clear, concise strategic Marketing Plan for their business.


Osgood Marketing Group Inc. is here to fill that void. We have helped create literally hundreds of incredibly successful Marketing Plans over our 25+ years in media sales. We start out with each client, conducting an extensive diagnostic exercise with the principal and a handful of other employees. Our goal is to gather critical information that will provide the foundation for a new companywide Marketing Plan.

That critical information includes identification of your Target market, based on both demographics (Age Cells) and psychographics (lifestyle information). Then we want to establish what elements are most important to your Target Customer when they are deciding where they want to shop for your type of product or service. How well do you deliver against those elements? We also identify your primary competitors and establish your USP (Unique Selling Proposition) or your Differential Competitive Advantage(s). Where do you differentiate? What is your Macro-positioning?